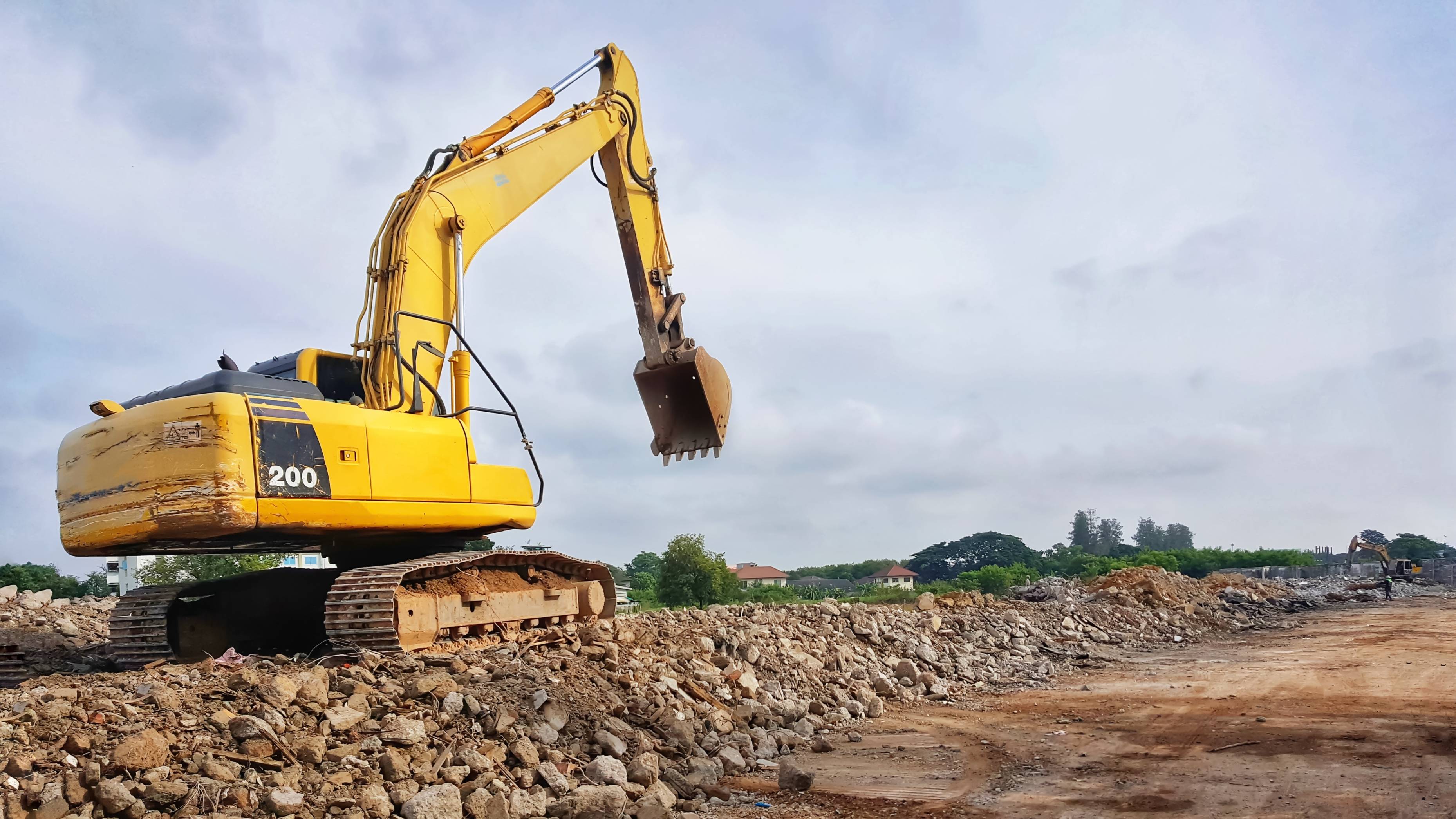 Associated Pacific Movers, Inc. is an industry-leading heavy equipment mover in Idaho. We move heavy-duty commercial or industrial machinery with expertise, diligence, and quick thinking. Our team has successfully moved heavy equipment for over four decades and thoroughly understands the process. So, you can count on us to transport engineering, construction, agricultural, oilfield, military, and mining equipment within Idaho and also throughout the country.
To ensure the safe transportation of your large, unwieldy equipment, we use the highest quality tools and gear. Our fleet of flatbed haulers, step deck trailers, oversized haul trailers, and double-drop trailers will fulfill all your transportation needs. Additionally, if your business requires a partner to move large equipment and structures, we offer the top services at competitive pricing.
How Do I Move a Large Machine? 
For moving a large machine, you will require a transporter with sufficient experience in heavy hauling. Moving heavy equipment requires oversize load permits, special freight carriers, and special handling unique from standard FTL and LTL freight. In addition, heavy equipment shipping needs specialized trailers to haul certain items.
No matter what we're hauling, our heavy equipment transport operators will ensure that your shipment is safely delivered. Our company has heavy equipment freight insurance to protect every item we haul. Furthermore, we have extensive best practices and procedures regarding specialty items such as step-deck or double-drop deck trailers required for non-moving loads.
What Is Used to Move Heavy Equipment?
Associated Pacific Movers, Inc. has the equipment, machinery, and personnel needed to move large forklifts, tractors, truck loaders, graders, excavators, and backhoes.
Our operators and crew use shackles, slings, winches, and chokers to secure the load and keep it safe throughout transit. Additionally, we have top-line cranes, hoists, dollies, industrial lift trucks, and hydraulic jacking systems from reputable brands to load, position, and offload our important cargo.
Types of Heavy Equipment We Haul
We have transported engineering, oilfield, agricultural, construction, mining, and military equipment around Idaho for many years. Some of the equipment our operators haul on a regular basis include:
Engines
Excavators
Bulldozers
Combines
Track loaders and graders
Forklifts
Trenchers and scrapers
Trucks and other vehicles
Pile drivers
Tractors
What is a Rigging Machine?
A rigging machine performs lifting, moving, landing, or assembly and erection of large machines and loads. Sometimes the loads are not very large but are also located in difficult-to-access areas. Aside from the weight and size or location of the load, rigger operation is not a simple task. This operation requires a combination of knowledge and skills with creative ingenuity.
The professionals with the skills and expertise to do this operation in a safe manner are called riggers or machine movers. Riggers carefully oversee the lifting and moving of large objects, while machine movers specialize in machinery and equipment.
The job requires skill and finesse when it comes to assembling, leveling, aligning, and erecting large equipment in preparation for transit. The rigger's job is to estimate how the large and heavy objects they are moving will fit into the quarters in the shop, plant, or facility. They have to find innovative solutions that sometimes seem like fitting a square peg into a round hole!
Like all the operators we hire, our riggers and machine movers have years of experience and proven track records in terms of safety and care. You can rely on our team to move your heavy equipment without damaging it!
Choosing the Right Heavy Equipment Movers
Have you been Googling heavy equipment movers near me in Idaho? Look no further!
Associated Pacific Movers, Inc. offers outstanding moving services for commercial and private clients needing transit services for anything from homes to heavy equipment and mobile homes. We are licensed and insured for all industrial equipment and house moving in Idaho.
Contact us now whether you require a building relocated or a large object transported within Boise or elsewhere in Idaho!