Heavy Equipment Transport in Boise, ID
Associated Pacific Movers, Inc. specializes in heavy equipment transportation in Idaho. Correctly moving heavy-duty commercial or industrial machinery requires expertise, quick thinking and diligence. Our transportation business has relocated heavy equipment for more than four decades, and we know what it takes to do it right.
Rigging equipment transportation in Idaho is vastly different from moving smaller parcels and packages. You want to partner with us because we're well-educated and trained to handle these distinctions to ensure your equipment arrives at the job site on-time, ready to work.
Large Object Transportation
The name "mobile home" is deceptive. These structures require a little finesse for safe, damage-free transportation. Fortunately, we're an expert mobile mover in Idaho with top ratings from satisfied customers.
Clients trust us to precisely handle heavy equipment transportation in Idaho. We spent decades transporting agricultural, engineering, oilfield, construction, military and mining equipment around the State of Idaho and to destinations scattered throughout the country. Our finely-tuned business operations prepare us to move any large object, including but not limited to:
Bulldozers
Combines
Engines
Excavators
Forklifts
Pile drivers
Track loaders and graders
Tractors
Trenchers and scrapers
Trucks and other vehicles
We invest in the highest quality tools and gear to ensure the safe transportation of your large and unwieldy equipment. Our fleet of flatbed haulers, oversized haul trailers, step deck trailers and double drop trailers accommodates your complete transportation needs. To ensure your equipment arrives on time, we diligently maintain our vehicles to eliminate unnecessary downtime and unplanned stops.
When your business needs a partner in large object transportation, come to us for not only the best services available but competitive pricing too. We're available to discuss the specifics of your cargo, from container sizes to insurance. To minimize any concerns you might have, we are fully licensed and insured to move any rigging or other heavy equipment.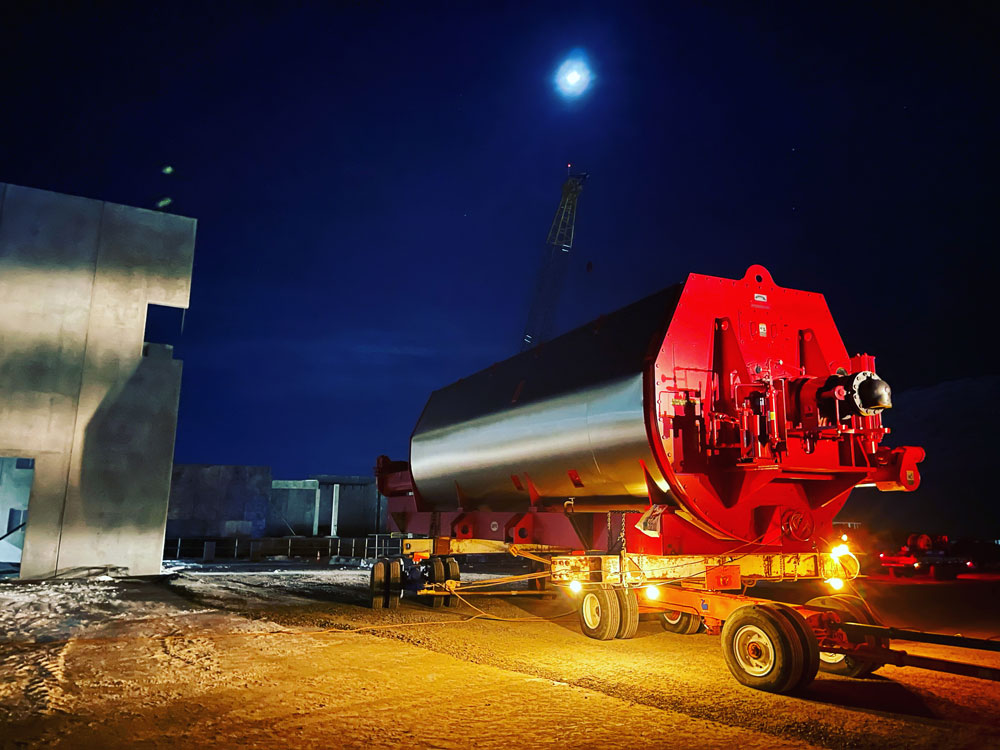 Ready to Transport Your Equipment
Every business requires reliable results from the company that handles their rigging equipment transportation in Boise, ID. Discover why so many enterprises count on our moving services at Associated Pacific Movers, Inc. Contact us at 208-376-8660 to speak with one of our representatives about saving you money while safely transporting your heavy equipment.