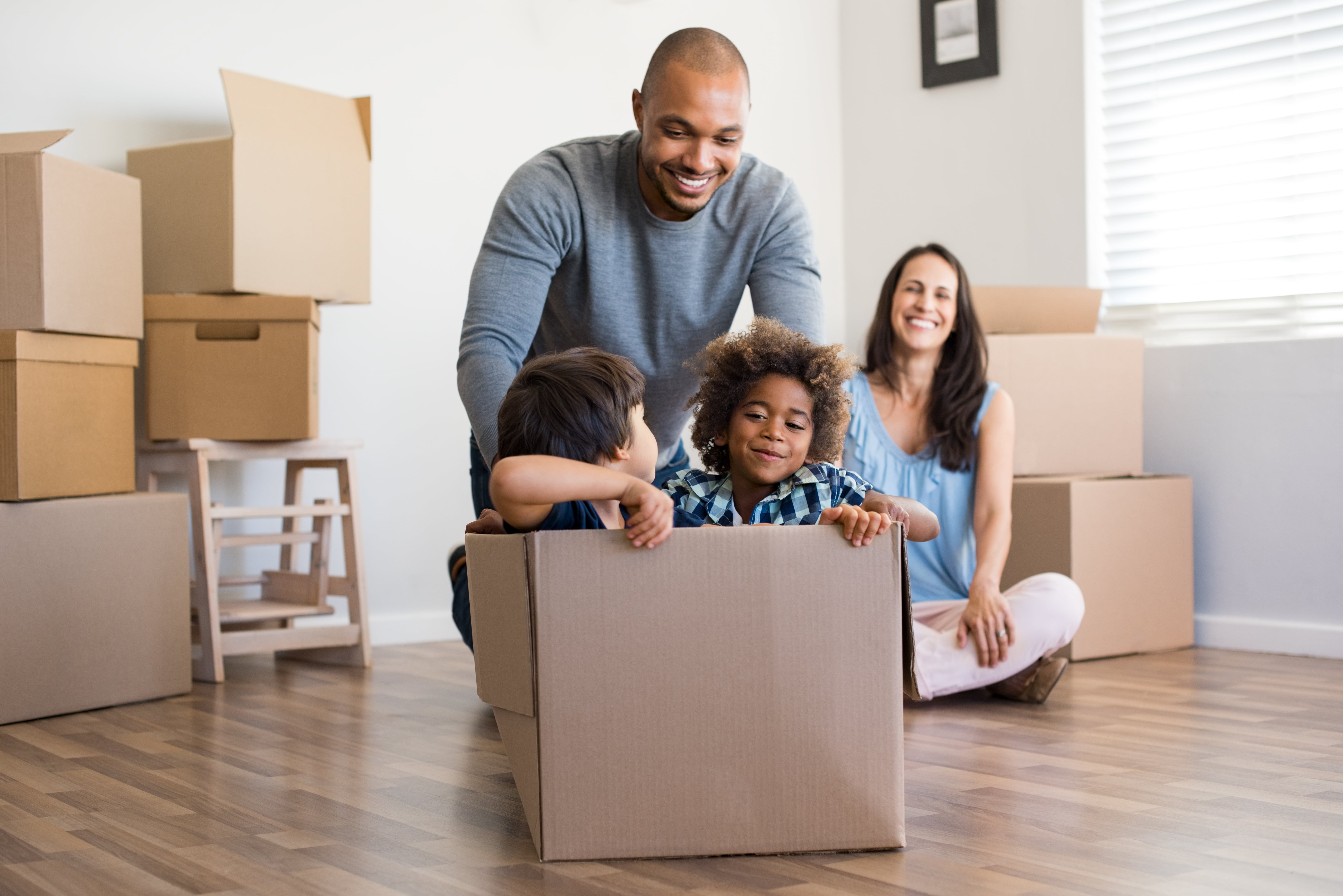 With the rise in people throughout the United States working remotely, more people than ever are packing up their houses and moving to more beautiful and quieter locations throughout the country. As you probably already know, packing up a house and moving your items from one location to another is time-consuming and exhausting and can cost you a lot of money.
There are many ways you can cut costs when it comes to moving from one location to another while maximizing your time and conserving some of your energy. Read on for more information.
How Can I Move Out Cheaply?
You must stick to a budget to move out of your house cheaply and efficiently. Below are ten tips to help you move out cheaply from one place to another.
Plan the Time of Your Move
When creating a budget for your future move, timing is very important. The least expensive times to move from one place to another are during the fall and winter months or on weekdays in the middle of the month. You will not only be able to take advantage of possibly lower prices from moving companies, but the workers will have more time to pay attention to details for your move since they will be less busy with other customers. You will also want to plan the time of day that you will be moving. This will help you avoid traffic jams due to rush hour traffic in the early morning or evening hours.
Flexibility is Key
It's important to be flexible regarding your move date. This is because it can help you with expenses if you allow the moving company you choose to fit your move into their schedule instead of you dictating when you want the move to happen. This can help you negotiate a better rate of fees since you are working with them on the time and date of your move.
Find Boxes
Instead of purchasing boxes to pack your belongings, there are many other ways to get free boxes from other people in places. For instance, you can check with your local dollar stores, supermarkets, and even department stores to see which days they get a lot of inventory. These are the days they will be unpacking those boxes and then putting them out for recycling or to be thrown away in dumpsters. You can get permission from the manager of each place to allow you to come and pick up boxes at the end of the day that they were getting rid of anyway. You can also ask family and friends if they have any boxes that they want to get rid of at their homes or businesses, and you can check with local factories and offices to see if they have received some types of inventory and want to get rid of the boxes that the items came in. Also, many recycling centers will allow you to take the boxes that have yet to be recycled since they are being put to good use.
Packing it Up
You can use many items you already own around your house as packing materials. You can also purchase things like packing paper and bubble wrap, but using things you already have will help your budget much more. Those items include paper towels, bath towels, dishcloths, linens, comforters, drapes, and curtains. You can also use newspaper or plastic shopping bags to wrap items so they will not get broken.
Closing and Opening Utility Accounts Matter
You should plan ahead when it comes to closing out your utility accounts at one home and opening them at another. You should try to make this all happen in one day since that can save you from hookup charges at your new residence. This can save you a boatload of money in the long run but will take some strategic planning.
Get Rid of Unneeded Items Ahead of Your Move
You should go through your home and create piles of items in four different categories. Those categories include keep, donate, pitch, or sell. Anything you want or need to keep should go in the keep pile. You should look over items to see if they're in excellent condition. If they are and you do not want to keep them, those should be the items you sell online or at a garage or yard sale before you move. The other items can be donated, or they should be pitched if they are not in good shape. This will save you a lot of time and effort rather than packing up all those items and having to get rid of them at your new place. You can also make a lot of money by having a moving sale before you even start packing by getting rid of items you no longer need.
Hire a Great Moving Company
While you can rent a moving truck to move your furniture, appliances, and other items yourself to your new home, it is so much easier to hire a moving company. You should find a moving company that has an excellent reputation and is affordable. You can still pack your items yourself, but the moving company you choose will do all the rest of the work carefully and efficiently. In the Idaho area, you can enlist the help of experienced whole home movers from Associated Pacific Movers, Inc.
Call today to schedule your move with the trustworthy and highly-trained home movers at Associated Pacific Movers, Inc.