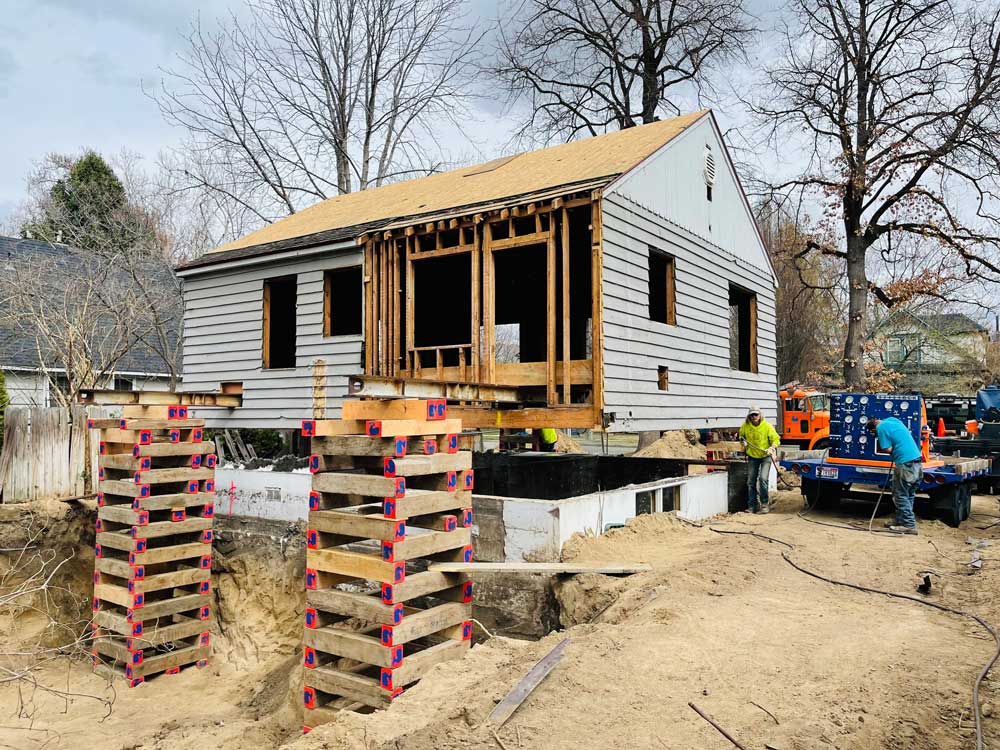 If you are getting ready to move and are asking yourself, "How can I pack my house up fast?" this information is for you.
This blog will dive deeply into how to prepare for movers to help you make your moving day the most positive experience possible.
Before the Move Crew Arrives
In the days leading up to moving day, there are several things you can do to prepare so that moving day goes more smoothly for you as well as your professional movers.
Below is a list of things to do to prepare for your move:
Donate or Sell: You should go through your closets, drawers, attic, garage, basement, and other areas and clean those out. If there are things that you last used three months ago or longer, you more than likely do not need them. If the item does not have sentimental value to you, donating it or selling it to someone else who can use it would be a good idea.
Tell the Neighbors: You should let your neighbors know when the movers will come to your house with their gigantic moving truck. This can impede traffic, so it is a good idea to warn your neighbors, so there are no hard feelings or disputes on your moving day.
Do You Need a Moving Permit: Every jurisdiction is different, so you should check with your city or county to see if you need a moving permit. This will make it easier for a large moving truck to park in your neighborhood, apartment complex, or other areas in which you live. It will allow your movers to have plenty of room to park without stopping and moving their trucks every five minutes to accommodate others.
Pack It Up: Unless you include parking services in your contract with the moving company, you will be responsible for having your items packed and labeled before the professional movers arrive at your home. There may be additional fees if you still need to do this by moving day.
Even if you did pay for packing, it's still a great idea to have everything out in the open after you remove stored items from your attic, basement, or other storage areas.
Hire a Babysitter or Pet Sitter: Moving day will be a busy one, so if you have young children or even pets that could be in the way and possibly get injured or get lost outside with doors open, you should secure a babysitting service or pet sitting service ahead of time.
This will keep your children and pets safe while you can focus on moving.
Packing and Organizing
People may think packing is easy and even save it for the last minute. This is not a good idea because packing takes longer than people think.
You will be packing up your entire house, which is many more items than you think.
You need to ensure that you are using the correct boxes, bubble tape, packing tape, labels, and all the other essentials to make your move go as smoothly as possible and protect your items.
You should connect with your moving coordinator at the professional moving company you've chosen and ensure that they will be your contact person throughout your move.
You can also solidify the correct time that the professional movers will arrive at your home, how many crew members there will be, and what is expected of you on moving day.
You should handle items that are highly valuable yourself. This can include jewelry, heirlooms, collector's items, and even family photos.
These items should be handled by someone other than a professional moving company and taken from your old location to your new one via your own vehicle.
You should also take photos of everything you have before the movers arrive so that you have a record of what kind of condition they were in before they were moved, in case you need it later.
You should have all of your appliances disconnected before your professional movers arrive.
Professional moving companies are not held responsible for disconnecting any of your appliances, so you must ensure that is done before they get there.
Some of those items include your refrigerator, dryer, washer, and even your stove.
You should also move gas grills, pro pink tanks, gasoline cans, and those types of flammable chemicals yourself ahead of time.
It is a good idea to prepare your home ahead of time.
Make sure it is easy for the movers to navigate and remove any artwork on the walls, along with clocks and shelving, beforehand to avoid damage to those items.
Make sure walkways are clear, and set aside any items you do not want to be loaded onto the moving truck.
This is an excellent time to thoroughly clean your home and dust your furniture before you leave it.
Be sure to pack what is referred to as a first-night box.
Pack all your toiletries, cell phones, computers, chargers, medications, clothing, towels, and essential documents in a box for each person in your household.
This is important so that the day after you move, you can easily get ready for the day while you start unpacking all of your other items.
No one wants to look for their blood pressure medicine at midnight, so it's a good idea to have those things readily available.
Contact Us
Whether you need movers for your personal items or are hiring a company to move your entire house from one location to another, it is best to be prepared ahead of time.
For experienced and skilled structural home movers, contact the moving experts at Associated Pacific Movers, Inc.!