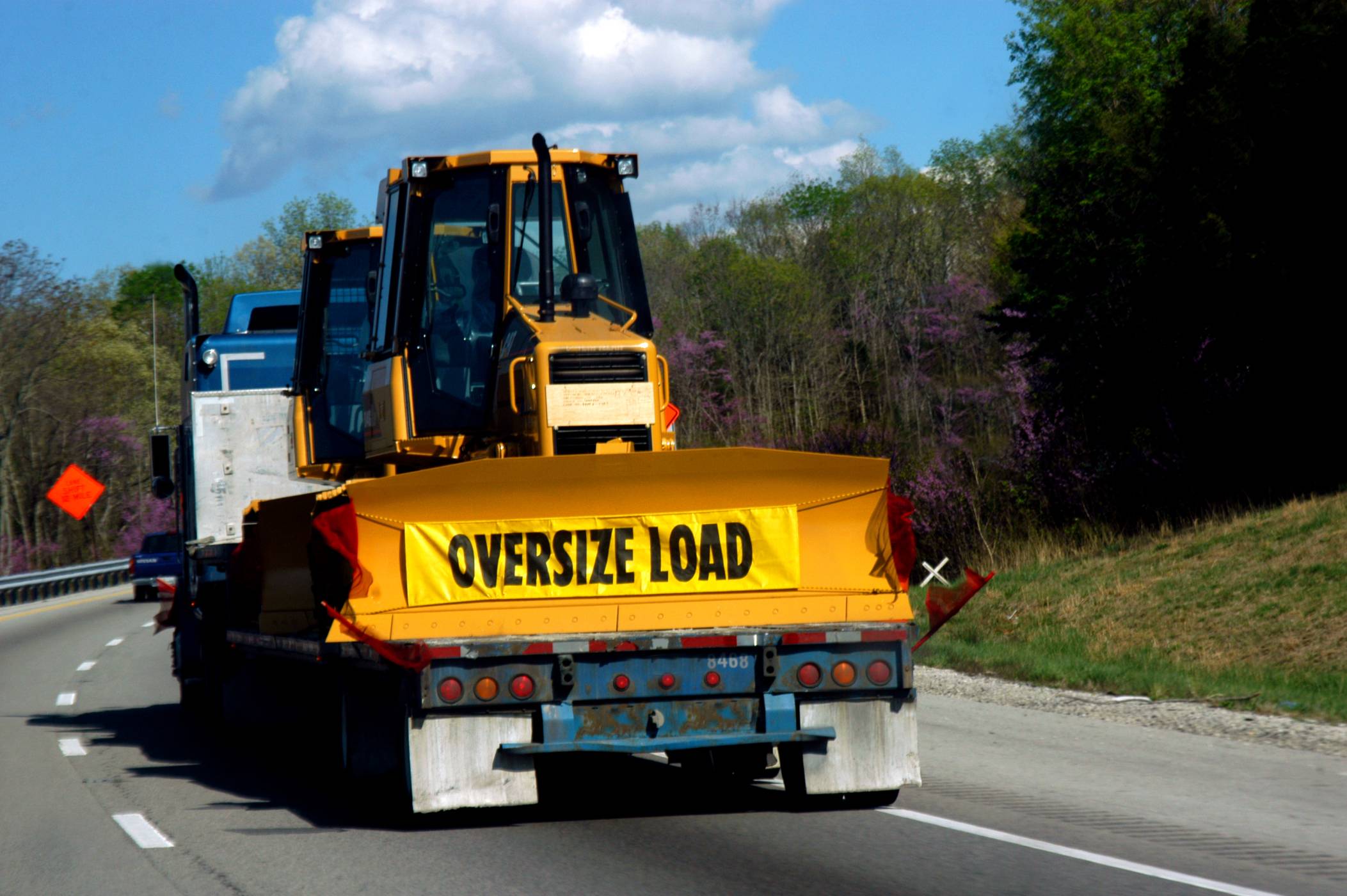 Associated Pacific Movers, Inc. is a leading equipment transport company in Idaho. Moving heavy equipment safely and correctly takes expertise, experience, and quick thinking. We have been in the heavy equipment transport business for more than 3 decades. We've learned a lot from those who paved the way, and even more through real-world experience.
Rigging heavy equipment transport in Idaho is very different from hauling packages. It requires an in-depth understanding of how the load will ride, the road itself, and the potential risks you may encounter.
At Associated Pacific Movers, Inc., our engineers each haul for maximum stability and to mitigate any problems during transit. This means assessing the road ahead for problems, and the accompaniment of an advance team to deal with problems before the hauler encounters them.
How Much Does it Cost to Transport Heavy Equipment?
Shipping an excavator to a job site must be done safely, efficiently, and in a timely fashion. The sooner your equipment arrives, the sooner you get to work. We can minimize the difficulties associated with transporting an excavator by selecting the right sized towing vehicle, following loading best practices, and securing the load. Our team ensures the trailer has the necessary load capacity and meets state and federal regulations. Before the move begins, the boom-arm, bucket, and blade will be lowered to the trailer floor. Heavy chains at the front and back are used to prevent movement during transit.
The average cost per mile is $5 for shorter hauls and $1.75 for longer hauls. These costs will vary depending on:
The Size of the Load: The size of the load determines the risk profile of the haul, and the amount of equipment and planning needed
Scheduling Requirements: Delivery at a precise time usually costs extra, especially over long hauls
Pickup & Delivery Locations: Locations that add complexity to the haul will add to the overall cost
The Time of Year/Weather Conditions: Snow, rain, heat, and any condition that complicates the haul will contribute to the overall cost
How Do You Transport Heavy Equipment?
Our heavy equipment transport process involves a four-step development protocol in which we do not just secure the load to the trailer. Rather, we design and engineer the haul for maximum stability according to time-tested and proven engineering practices. Our four-step process consists of:
Step 1: Risk Assessment
This is the pre-load planning phase in which we consider every risk, danger, and problem that might come our way.
Step 2: PPE Outfitting
In this step, we equip our team and truck with all the safety gear, emergency equipment, and redundancy provisions.
Step 3: Truck & Trailer Inspection
In this phase, we inspect our truck and trailer for structural integrity and stability. We also test our signal lights, brakes, and adjust the suspension for the load.
Step 4: Design the Haul
Finally, we draft an engineering plan for the haul itself. Like an architectural schematic, our haul design is about applying verifiable engineering principles to the load.
How Long Does it Take to Ship Heavy Equipment?
The most reputable moving services never sacrifice safety for speed. Most of our customers agree that it is better to lose an afternoon than to lose an excavator worth half a million dollars.
For the average heavy equipment haul, it will take about one working day for every 250 miles. Therefore, a trip from Coeur d'Alene, ID to Twin Falls, ID, is about 583 miles and should take between two and three days. Of course, this depends on the load, road conditions, and traffic.
To learn more, get in touch with Associated Pacific Movers, Inc. today. Contact us now!